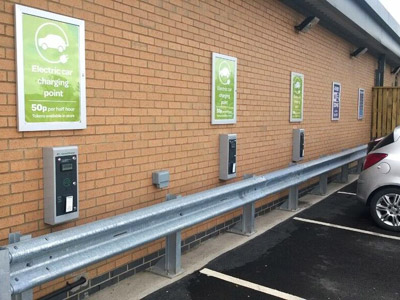 Looking to the future with more electric vehicles on our roads, we are fully trained and government approved, in the installation of electrical vehicle charging points. This includes the two Government schemes outlined below:
Workplace Charging Scheme - a voucher-based scheme up to £300/point for eligible businesses, charities & public-sector organisations, that helps towards the upfront costs of the purchase & installation of the electric vehicle charging point.
Electric Vehicle Homecharge Scheme - provides grant funding up to a maximum of £500, towards the cost of installing an electric vehicle charge point at domestic properties across the UK.
As Government approved installers, we will help you through the process to get your grant.
Workplace Charging Scheme Authorised Installers List
Electric Vehicle Homecharge Scheme Authorised Installers